Fiscal Year 2019 Draft Work Plan
Help shape your community investment in Wake Transit by reviewing and providing feedback on the Fiscal Year 2019 Draft Work Plan. This plan outlines proposed transit investments from July 1, 2018, to June 30, 2019, as part of the 10-year investment and plan approved by Wake County voters in November 2016.
The FY19 Draft Work Plan Presentation [PDF]
The FY19 Draft Work Plan Audio Presentation [YouTube]
1. Connect Regionally ✓ | 2. Connect All Wake County Communities ✓

3. Frequent, Reliable Urban Mobility ✓ | 4. Enhanced Access to Transit ✓
Make your voice heard
Before the FY2019 Draft Work Plan can go into effect July 1, the public will have the opportunity to comment on it.
From now until March 12, please email comments to info@waketransit.com or mail them to GoTriangle, Attn. Ashley Hooper, PO Box 13787, Research Triangle Park, NC 27709.
You may also attend public meetings with GoRaleigh staff: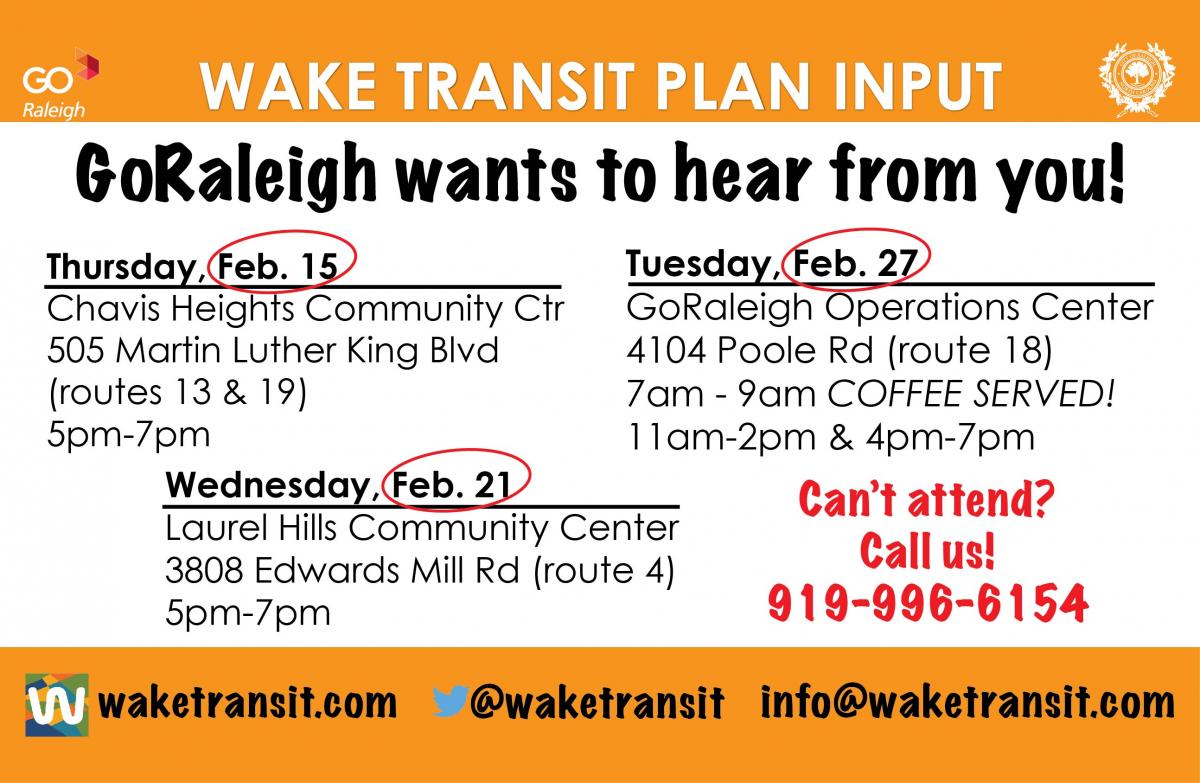 The Transit Planning Advisory Committee will review the comments and then update the FY2019 Draft Work Plan in April.
In May or June, the public again will be invited to weigh in on the plan at hearings before it goes to the Capital Area Metropolitan Planning Organization and GoTriangle boards for approval.